As the work of getting Reclaimed artwork in from the participating artists is underway, so too is the work ongoing to further shape the space of the gallery. As an old textile mill, the building which Art & Industrie occupies is plenty interesting all on its own.The second floor, home to the gallery, is wide-open and quite striking, as seen in this image from a few months back–right after the major renovations completed.
The building at 420 Park Street, a former textile mill, has its funky aspects, including its street face, shown below with a Photoshopped-in Art & Industrie backlit logo disc, now in fabrication. A mock-up of how this will look at night, follows.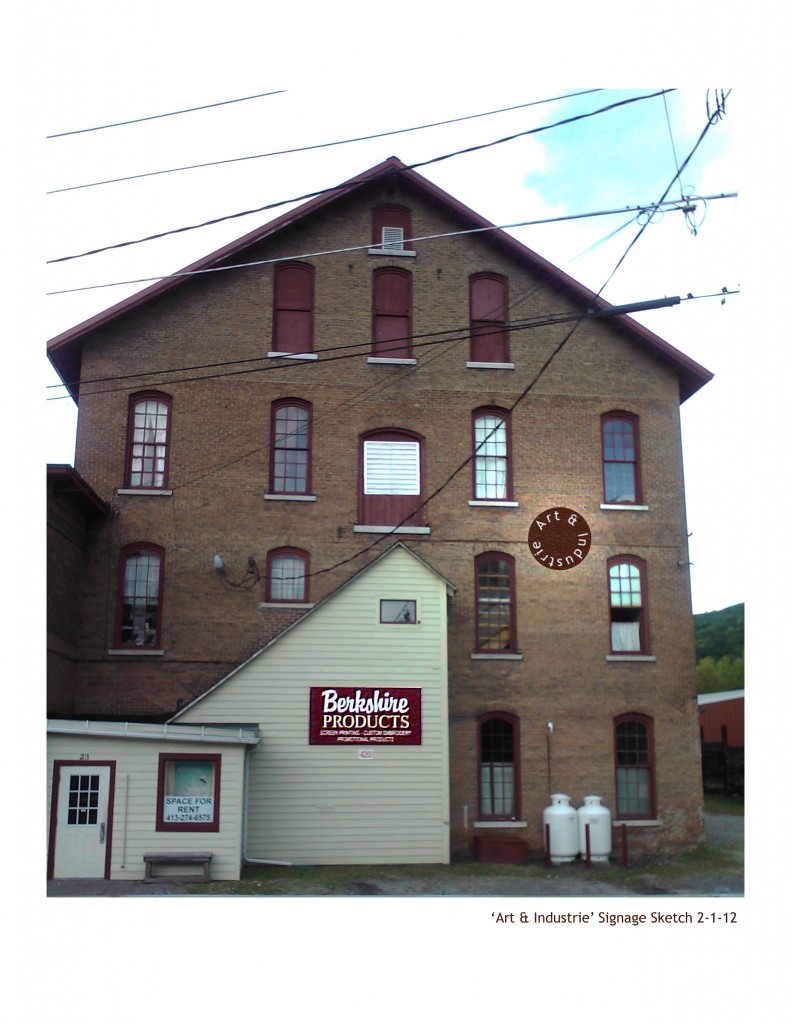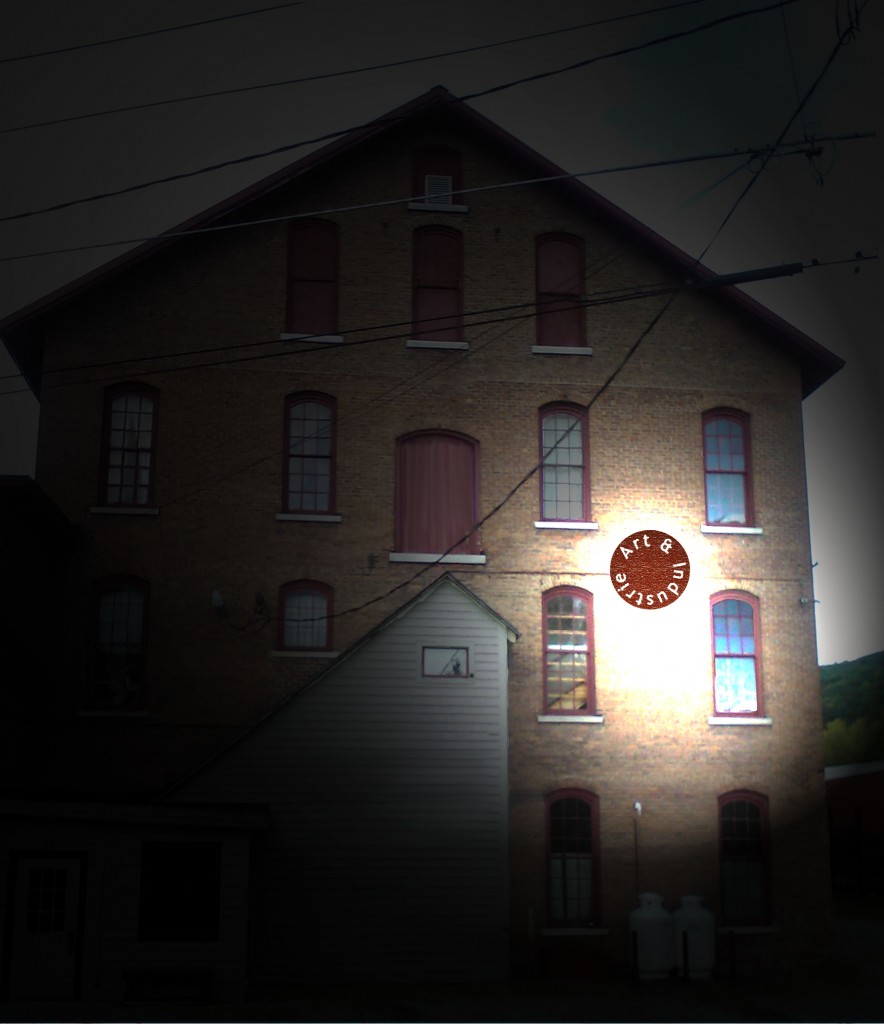 Because Art & Industrie's space is large, and the intent of the gallery is to use this space to show large artwork and large numbers of artwork. Reclaimed is living up to these goals, in spades. It helps a whole lot to have the means to get big work up to the second floor gallery.  There's the old loading dock, which leads to a long wide hallway, and then into the freight elevator room, with its good-sized elevator.